Need some swoon-worthy ways to treat the love of your life this Valentine's Day? The 2023 version of Valentine's Day is coming up, and there's no better place to celebrate with your partner or spouse than in New York City, the city that never sleeps!
You can do many things to make this day special and romantic for both of you. It is an opportunity to show your partner or spouse how much you love and care for them. The holiday may make you think of chocolates, flowers, and fancy dinners, but it's also a great time to think about how you and your partner or spouse met and how you can keep your love alive and growing.
We've included your unique guide to Valentine's Day in New York City and how it gives you a way to strengthen your satisfaction with your spouse or partner.
As a Certified Gottman Method Couples Therapist since 2006, I suggest following John Gottman of the Gottman Institute's research advice regarding the holiday that can be much more than a Hallmark card. Gottman says that one of the best ways to improve your relationship or marital satisfaction is to nurture your fondness and admiration for each other, which are essential to healthy relationships.
I have worked with couples in love relationships and marriages for more than 20 years, and Gottman has studied relationships for more than 40 years. His research found that the degree of fondness and admiration in a love relationship or marriage are essential to a healthy, happy relationship. Fondness means the positive feelings and memories you have of your partner, while admiration is defined as the positive qualities and traits you admire and respect in your mate.
So, how can you make your relationship more loving?  Valentine's Day is a chance to do four things based on Gottman's advice to show fondness and admiration. Among these are:
Celebrate milestones and triumphs in your marriage or love relationship. Take the time to celebrate and recognize your partner's successes since Valentine's Day 2022, whether a big win at work, a special milestone, or a simple win. Showing genuine excitement and pride in what they've done will make them feel better about themselves and make you like them even more.
Create memories with your spouse or mate. Valentine's Day is the perfect time to make memories together that will influence you to love and admire each other even more. The good things you do together will become part of your shared history and strengthen your relationship.
Show affection by touching. Touch is essential to any love relationship and can be a big sign of how much you like and respect each other.  Physical affection, like a hug, a kiss, or just holding hands, is a simple way to show your partner how much you love and appreciate them.
Show your gratitude towards your mate. One of the best ways to influence your partner or spouse while nurturing your fondness and admiration is to tell them how much you appreciate them. Tell them how much you value them and what they do for you. Small actions, like writing a note or leaving a thoughtful message, can have a big impact.
Nurturing fondness and admiration in your love relationship or marriage is a powerful way to strengthen your bond and create a healthy, satisfying partnership. By focusing on the good, sharing your experiences, making memories together, and showing gratitude, you can deepen your connection and grow a relationship that helps you love, respect, and admire each other more.
How can you plan for Valentine's Day and follow Gottman's advice to nurture fondness and admiration?
First, let's talk about where to eat to celebrate Valentine's Day. We all know that New York City has some of the world's most varied and delicious food options, and Valentine's Day is the best time to take advantage of New York City's uniqueness.
If you want to go somewhere romantic, try one of the city's many fancy restaurants. Jean-Georges, Per Se, and Le Bernardin are some of the best. Other romantic restaurants that are easy to book with a reservation app like OpenTable are La Grenouille in Midtown East, River Café in DUMBO, Le Coucou in SoHo, Lincoln Ristorante on the Upper West Side, Craft in the Flatiron District, Temple Court in the Financial District, Masseria dei Vini in Midtown West, Sea Fire Grill in Midtown East, Il Mulino New York on the Upper East Side, and Masseria dei Vini in Midtown West. Make a reservation now to get a spot for Valentine's Day or over the weekend if you want to extend your Valentine's Day celebration to Saturday or Sunday.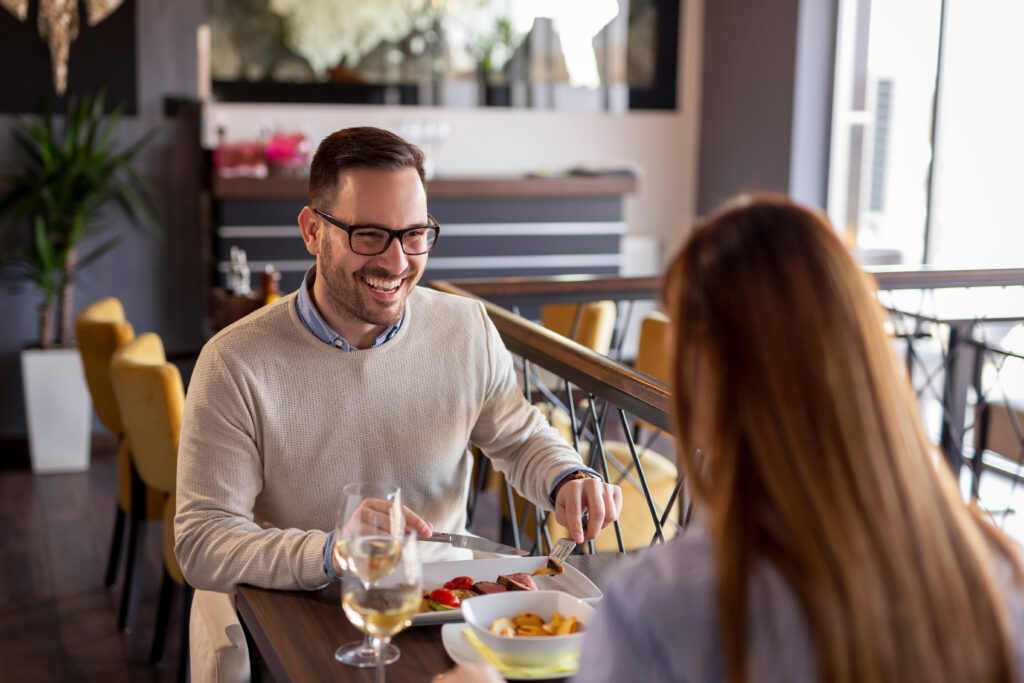 If you'd rather do something a little less intense, there are plenty of options for that, too. Some of the best brasseries in the city, like Balthazar and La Grenouille, have a casual but elegant vibe that makes them perfect for a romantic date night. Try a sushi bar like Sushi Nakazawa or a Middle Eastern restaurant like Balaboosta for a unique experience.
As a fun and different thing to do, you could take a food tour of some of the city's most famous neighborhoods. You can try real Italian food in Little Italy or some of the best ethnic food in the city in Greenwich Village. You can also go on a chocolate tour and try some of the city's best sweets.
If it's too late to make a reservation at your top restaurant choice, have a romantic dinner at home. You can order food from one of the many great restaurants in the city, or you can cook a meal together. Set the table with your best dinnerware, light candles, and play soft music to make it feel cozy and romantic. If you want to make things more interesting, try a new recipe or make a more complicated dish than usual for the first time.
There are lots of things to do in New York City for Valentine's Day, but some of the most romantic are taking a walk through Central Park, ice skating at the Rockefeller Center, or going to a show on Broadway. Let's say you and your partner are interested in history. In that case, you must go to the American Museum of Natural History, and art lovers should always go to the Metropolitan Museum of Art.
On an even more adventurous note, consider taking a helicopter tour of New York City if you want to do something different and exciting. From above, you can see amazing views of the city skyline, including the Statue of Liberty. This will be a fun and exciting way to show how much you love each other.
You could also take a horse-drawn carriage ride through Central Park if you want to do something unique and memorable. This classic and romantic activity will give you a chance to see the park's famous sights, such as the Bow Bridge and Bethesda Fountain, from a different angle to celebrate the person you love most.
Take a walk along the High Line or Brooklyn's Prospect Park for a more low-key experience. These areas outside are quiet places to get away from the busy city, and they're great for a romantic walk.
Visiting one of New York City's many chocolate shops on Valentine's Day is a great way to make the day even sweeter. Whether you want a decadent truffle, or a box of chocolates made by hand, you can find it in New York. Jacques Torres, Li-Lac Chocolates, and Harold's New York Deli and Desserts are some of the best places to satisfy your sweet tooth in the city.
How about acting like a tourist and booking a room at one of the many romantic hotels in the city? Consider a bed and breakfast like The Inn at Irving Place or a boutique hotel like The Bowery Hotel, which range from expensive to more value priced.
You can also make Valentine's Day extra special by coming up with new ideas for what to do. For example, why not learn how to make a romantic meal by taking a cooking class together? Or, you could go on a wine-tasting tour and try some of the city's best available wines. And if you want to try something new, you could take a dance class for couples.
If you want to do something more active, and the weather forecast looks warmer, think about taking a bike tour of the city. This is a great way to spend quality time together while seeing the sights and getting some exercise. And if you want to try something new, you could try indoor skydiving or rock climbing.
Lastly, on this special day to mark your love, remember to celebrate each other. Write each other love letters, give each other meaningful gifts, or cuddle up together. The little things can have the most significant impact, and these actions will show how much you care about and love each other.
No matter what you do, the most important thing is to spend time together and make memories that will last a lifetime. These experiences on special occasions can help keep your love and respect for each other strong through the years.