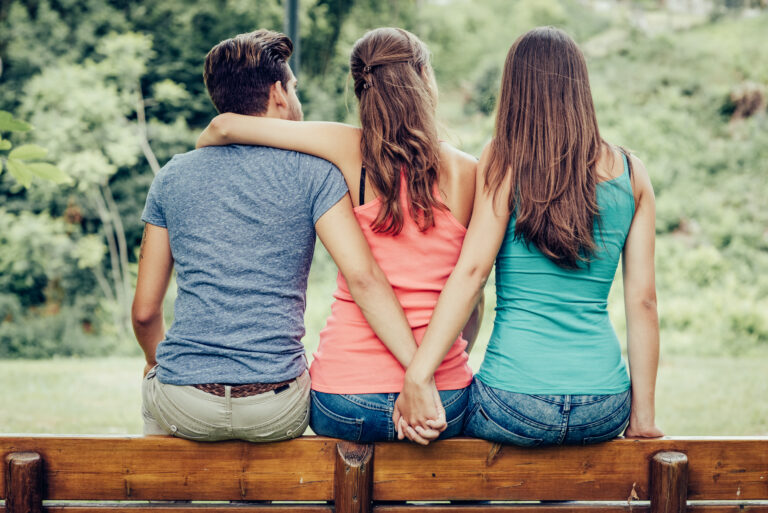 This blog addresses all gorgeous New York City lovebirds thinking of dabbling in the intriguing world of open relationships. Before you leap into the pool of love possibilities, let's take a few steps back and look at the challenges and peculiarities that come with moving outside the confines of monogamy. I've seen it all in New York as a couples therapist with nearly three decades of expertise. So, grab your partner's hand, and let's explore the nonmonogamous environment together, shall we?
Consider an open relationship a lovely, personalized dessert plate; there is no one-size-fits-all solution! It's up to you two lovebirds to figure out what exquisite goodies suit your tastes. You may have heard some buzz about recent studies highlighting the aspects that lead to fulfilling open relationships, such as how well you two chatterboxes communicate your wants and needs. Trust me when I say communication is the secret sauce that makes the entire dish appealing.
Don't be discouraged if things don't taste ideal straight immediately. Open relationships, like great wine, can grow more pleasant as you and your partner become accustomed to swirling around the challenges and relishing the advantages. But remember that you must negotiate those annoying emotions like jealousy and insecurity to keep your love boat afloat in broad waters.
According to one research published in the Journal of Sex Research, having a primary partner provides a cozy nest to return to while exploring your wild side with other partners. So, keep that main squeeze feeling unique and protected!
Open relationships, like New York City, offer unlimited options for exploration and pleasure. However, when venturing out with new relationships, remember to protect your heart – and your health. Therefore, it's usually a good idea to bring an umbrella (hint, wink) and openly discuss your sexual health.
If you and your spouse are considering an open relationship, remember that communication, honesty, and a solid primary partnership can unlock a more satisfying, exciting love life. However, remember to address those emotional speed bumps and emphasize safety. After all, you want your romantic adventures to feel like a thrilling rollercoaster ride, not a choppy cab journey through NYC traffic!
In recent years, open relationships have bloomed like the cherry trees in Central Park, and a plethora of research has sprung to keep up. This study, which focuses on relationship qualities, communication, and sexual pleasure, creates a complete picture of how these romantic entanglements function, much like a vivid NYC graffiti mural. With a broad sample of individuals representing various gender identities and sexual orientations, the study gives an in-depth and comprehensive look at the difficulties of open partnerships.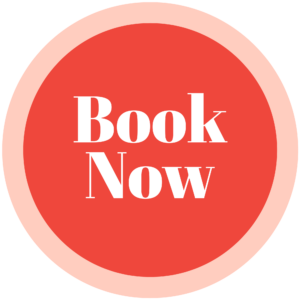 Now, let's look at the vital ingredients that can make your open marriage or love relationship as delectable as a New York piece of pizza:
1. Communication
Communication is the reliable subway system that keeps an open relationship moving smoothly. You and your spouse must have open and continuing discussions about your needs, wants, and limitations. Consider organizing regular relationship check-ins to ensure everyone's needs are addressed, and your love life is healthy and satisfying.
2. Distinct Boundaries
Setting boundaries is like knowing which side of the sidewalk to walk on when stepping into open relationships – it prevents crashes! Create norms and guidelines jointly, and be willing to reassess them as needed. That way, you may confidently navigate the crowded streets of nonmonogamy.
3. Belief and Respect
Trust and respect are like the Brooklyn Bridge's supporting beams in an open relationship – they are vital for strengthening your connection. Listen to each other's needs and concerns, and approach problems with a spirit of compromise and negotiation.
4. Emotional Intelligence
Emotional Intelligence is the safety belt that keeps you safe on the rollercoaster that is an open connection. It's critical to regulate your emotions and help your partner do the same. Prepare to conduct open, judgment-free dialogues about your feelings.
5. Self-Awareness
Channel your inner New Yorker and pause to consider your thoughts, feelings, and actions. Self-awareness is essential in an open relationship since it allows you to recognize and express your needs and boundaries. Furthermore, it promotes a more profound knowledge of your emotions and triggers, allowing you to communicate more effectively.
6. Commitment
While the city never sleeps, your dedication to each other keeps the spark alive in an open relationship. Remember to put time and effort into nurturing your core connection, even when difficulties arise. Be willing to prioritize your primary connection and freely and honestly share any concerns or challenges.
With these six vital qualities, your open marriage or love connection can be as vibrant and dynamic as the city that never sleeps. So now, you love-struck New Yorkers, go forth, and may your romantic adventure be as fascinating and memorable as a nighttime stroll through Times Square!
Problems that may emerge in an open relationship
While an open marriage or love connection can be effective and satisfying for some couples, it also comes with obstacles and complexity. Some of the most typical challenges that couples may experience in an open relationship are as follows:
1. Jealousy
Jealousy is a common problem in nonmonogamous relationships, and it can be challenging to manage in an open relationship. When one spouse spends time with others or creates emotional or physical relationships with them, the other person may feel jealous.
Partners must be upfront and honest about their feelings of envy and collaborate to develop healthy and practical strategies to control these emotions. For example, couples could set boundaries on particular connections or activities or look into strategies to promote trust and closeness within the primary partnership.
2. Communication Issues
Good communication is crucial in an open relationship but can be challenging to maintain over time. For example, partners may struggle to articulate their needs and limits properly, or they may have difficulties listening and validating their partner's feelings.
Both partners in a marriage or love relationship must make a concerted effort to speak frequently and honestly. They should also devise methods for dealing with problems or misconceptions when they emerge. This could include scheduling regular check-ins or adopting empathic listening and validation skills to utilize with each other.
3. Logistical Difficulties
Open marriages or love relationships can also be challenging to manage due to schedule challenges, worries about sexual health and safety, or issues with sharing living spaces or finances. Both partners must address these logistical issues head-on and collaborate to create creative solutions that benefit all parties. Setting explicit expectations about timing and availability, defining standards for safe sex practices, or developing a transparent strategy for sharing living places and finances, for example, could all assist in managing logistical problems.
Partners should, in particular, establish explicit norms and standards for sexual relations with other partners.
Practical considerations may include:
Using condoms.

Regular testing for sexually transmitted infections (STIs).

Discussing potential hazards or exposures to all parties, particularly the primary relationship.
Communication is essential in open relationships, and establishing these ground rules will help ensure everyone is on the same page and feels safe and secure.
Even if both sexual partners utilize birth control, condoms provide extra protection against STIs. Therefore, it is critical to discuss condom use openly and honestly with all partners to secure everyone's consent on this practice.
Another critical part of safe sex in open relationships is regular STI testing. Couples should prioritize testing before and after sexual interactions with new people and share their test findings with other sexual partners. This can assist in avoiding the spread of STIs and ensure that all parties are informed of potential hazards.
Couples in open marriages or love relationships may choose to use dental dams or acquire vaccines against specific STIs such as HPV in addition to condoms and testing. Open and honest communication is critical in establishing these principles and ensuring everyone feels protected, respected, and appreciated.
Finally, adequate communication, trust, and honesty are essential to negotiate safe sex in an open relationship. Couples should check in with each other and their partners frequently to verify that everyone is still on the same page and satisfied with the agreed rules. Because dynamics and relationships can change over time, flexibility and readiness to alter these principles as needed are critical for the success of an open relationship.
Monogamy or not?
An open marriage or love connection can work for two partners. Still, success requires excellent communication, trust, and mutual respect. Partners in a marriage or love relationship can develop a healthy and gratifying dynamic that caters to the wants and desires of both partners by setting clear boundaries, prioritizing communication, and working to address the particular problems and complexities of an open relationship.
Simultaneously, an open relationship is only for some. Therefore, partners should consider their requirements and interests before entering an open relationship. Partners should also be willing to modify the partnership's terms as needed and to end the relationship if it no longer fits their needs.
Finally, the success of an open marriage or love connection depends on each partner's wants and desires and their capacity to speak openly and honestly. With the right mindset, approach, commitment level, and alignment of goals and values, as well as possibly some expert professional assistance from a licensed marriage and couples therapist in New York City, you can increase the likelihood that, should you decide to explore an open relationship, you and your partner or spouse can successfully navigate the complexities of an open relationship and create a fulfilling and satisfying life together.
Finally, partnerships are a journey, and each couple's route is unique. Open relationships can provide exciting new experiences and chances for growth. Still, they also necessitate a strong foundation of trust, communication, and respect. If you and your spouse are considering an open relationship, remember that professional counseling from a qualified couples therapist from Loving at Your Best in New York can make all the difference in navigating these unknown seas.
Contact Loving at Your Best for online marriage counseling in New York City. Our expert therapists are prepared to assist you and your partner develop the essential skills and methods to ensure your relationship remains strong and healthy, regardless of your chosen path. With our help, you may learn how to communicate successfully, set boundaries, and build a lasting, supportive, loving connection.
Accept this opportunity to strengthen your link and enrich your relationship. Begin your journey to a successful and fulfilling open relationship by taking the first step and contacting Loving at Your Best today. We can work together to develop a loving, meaningful relationship tailored to your specific needs and desires.